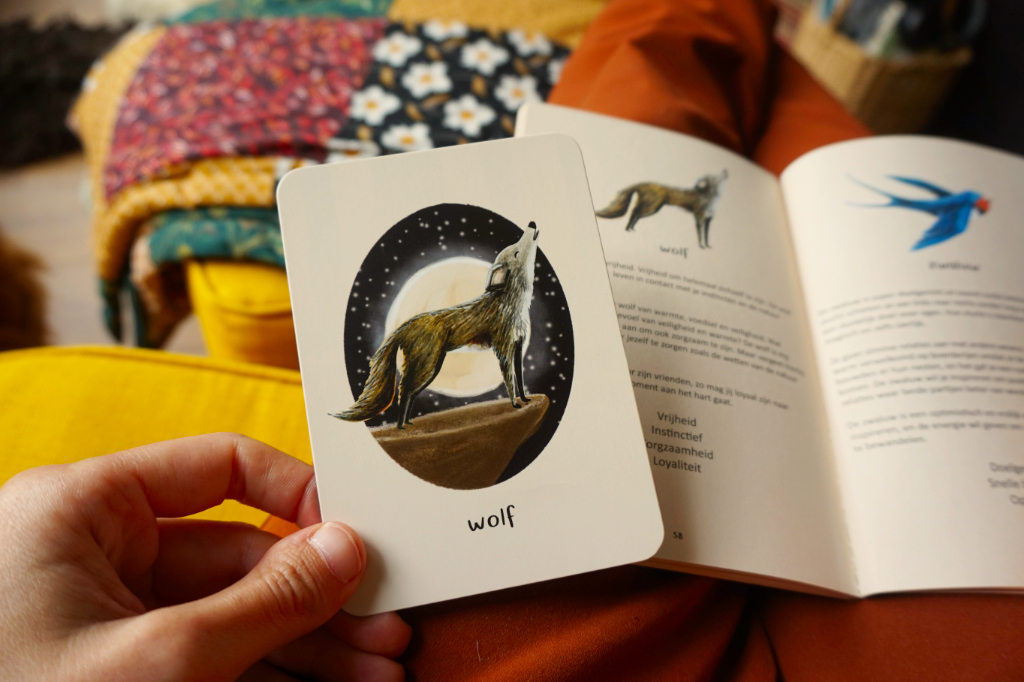 It was a dream of mine that I had been cherishing for years. Making my own Card deck! I love using them, card decks. Just for inspiration, wonderful! But all the decks I could find were 'just not my thing'. It was either too woolly, too abstract, too general or too specific and angels are just not my thing... so I wanted to make one myself that would be perfect! In this blog I'll take you through the process of making one, because how do you do that?
Look before you leap... not my strong suit
I love to just get started when I have an idea, but it's not always the best course of action. In this case, I did take some time to brainstorm, make lists, try to figure out production costs and test the feasibility of the whole project before I would enthusiastically start painting. But soon enough I just got to work anyway, I had my list of animals and I just started!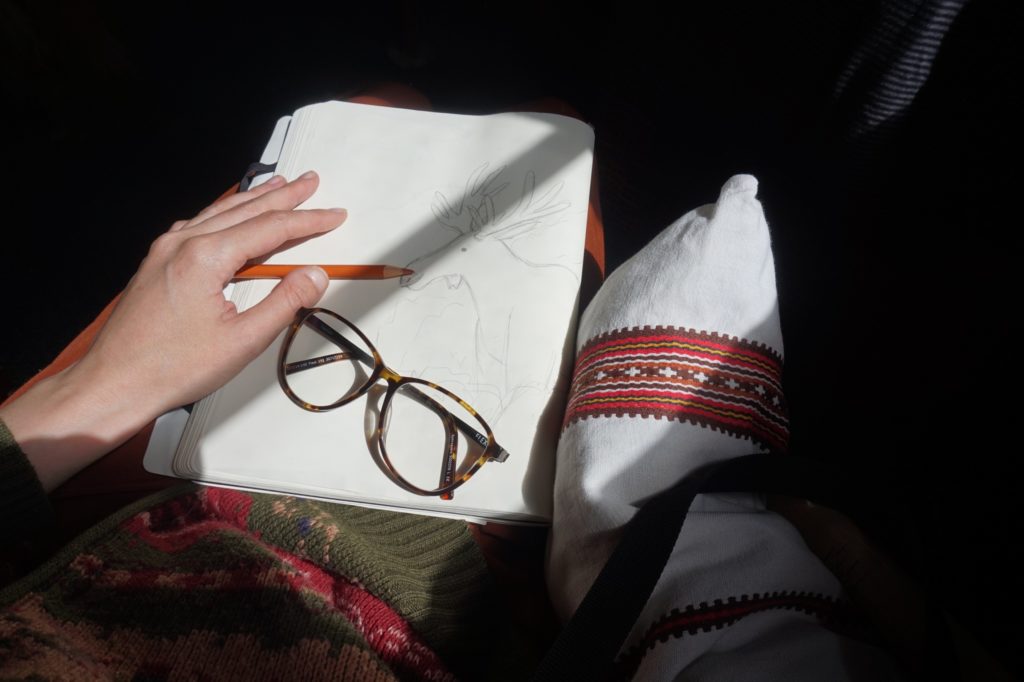 A long breath
Okay, this was a monster project though that required me to take a very long breath. In total, I spent over 30 hours doing video research, I suspect an equal amount of "reading research" and over 50 hours painting and illustrating. I have to say that I always find long projects very difficult, but lately it has been getting easier. If I adjust to it, don't plan tight deadlines and above all do what I like, it works! So it might not surprise you to hear that from brainstorming to holding the product in my hands, it took me over a year and a half.
I often get questions or comments from followers on instagram or from my customers at the shop that they would like to make one too. But when I explain how much time and perseverance it takes (not to mention the production costs, more about that later) many people stop. So my golden tip: only do something that gives you energy, then it will work!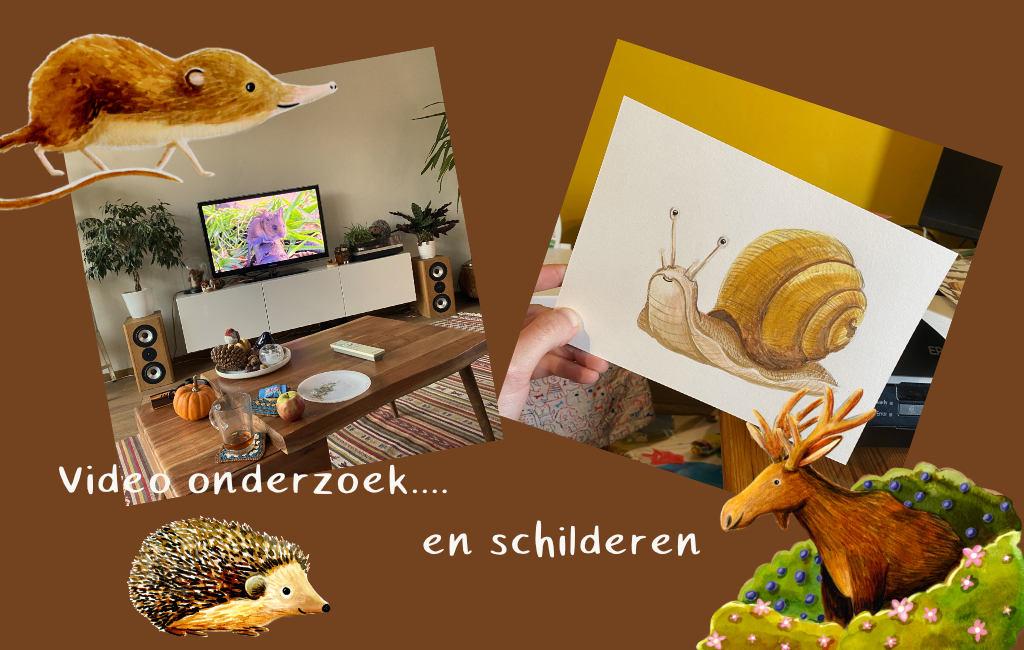 Production struggles
Thinking, writing and creating is a big job, but easy to do yourself of course. But if you want to send your passion project out into the world, it will also have to be made, and that is precisely what is so difficult. I spent months looking for a good production company. As a small entrepreneur, it is very exciting, because I didn't want to make 10 copies, but many more. It's a lot of money and you suddenly find yourself in the 'business world' where you, as a self-employed person, don't often have to deal with.
Fortunately, I had experience with production by now, having had my advent calendar produced last year and, of course, my picture book. And experience is nice, very nice! It ensures that you know what to look out for, what hard agreements you want to make and what you might want to contract. Another thing: proofs are not possible with such large numbers because it is printed offset, so it stays a bit of a gamble and I will not see the final product myself until all 1000 pieces are delivered. Super exciting, but also incredibly fun to do!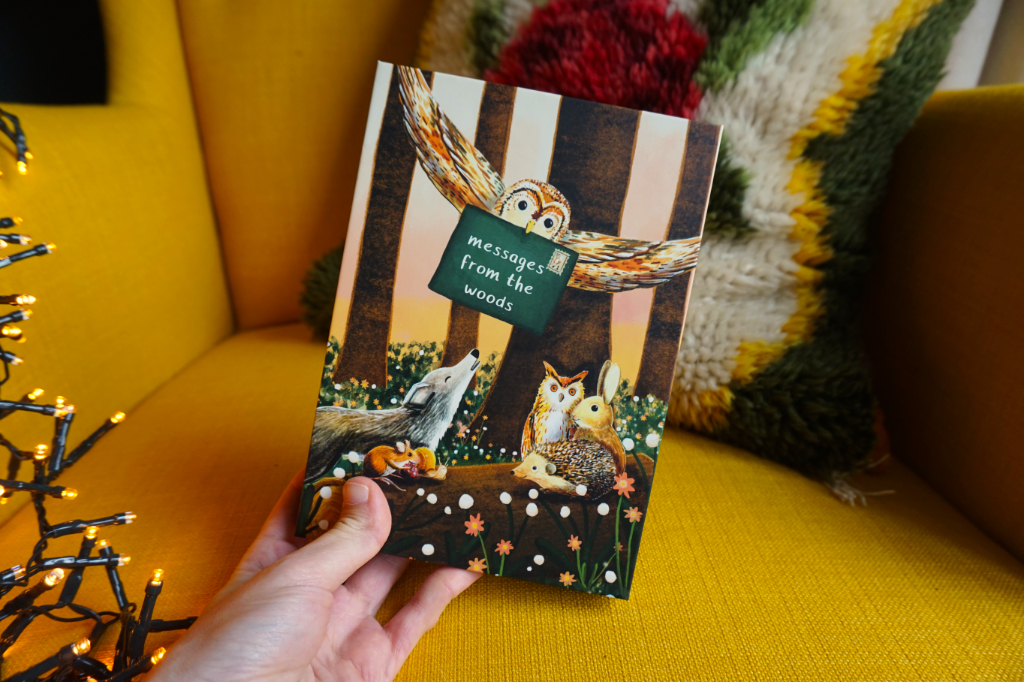 And then it's there!
Finally, after a lot of work, thought, excitement and stress, you hold your own card deck in your hands. Exactly the way I want it, not too spiritual, completely nature-oriented, eco-paper booklet and many more things I find important: YAY!
Would I recommend it?
Yes! But... yes, always a but of course. It's expensive, you have to be willing to invest and you have to (I would have to do a lot more) invest time in marketing and sales or have a large reach so you can sell it. It is wonderful to have your own product in your hands, but you want to make as many people as possible happy with the hidden treasure you have produced!
This was the story behind the scenes and if you want to read more: hit the button!
Or shop one of my big project here: