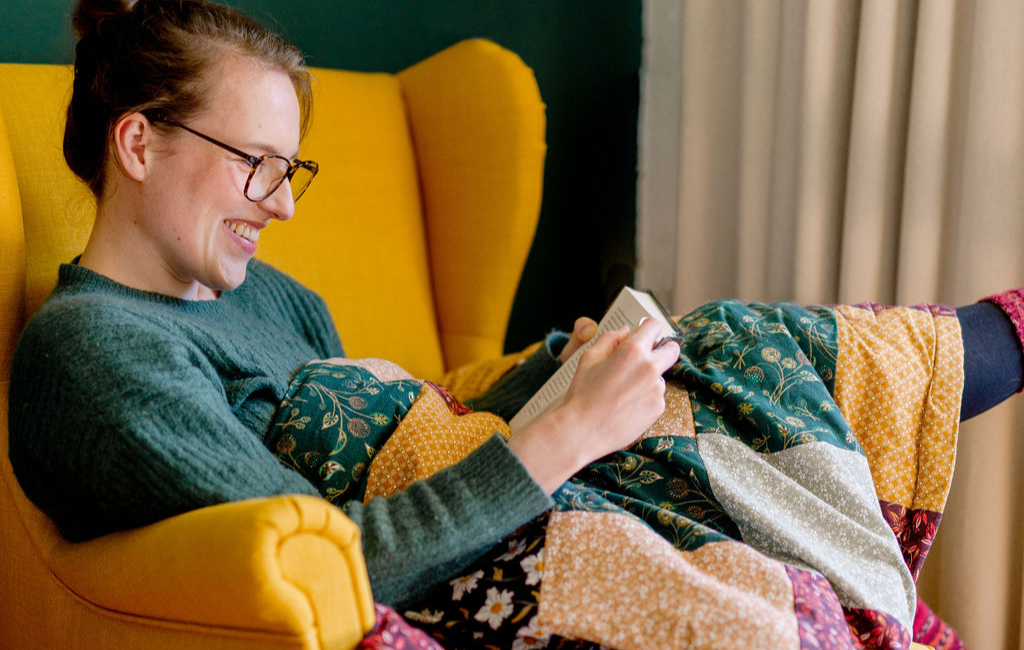 This week I am exactly two years an entrepreneur, how fast that went! Where I once started painting as a form of therapy for my PTSD I am now suddenly an entrepreneur (and fortunately I still paint nice things for myself). Two years summarized in 4 lessons, or experiences....
1 Face your pitfalls
Yup... I met myself tremendously. The first time I had an order in the webshop I lay awake all night with stress. I was so scared: 'what if it doesn't arrive, what if they don't like it, what if I get complaints, what if I don't feel well and still have to send an order'. It was one of my pitfalls 'what-if thinking', things that do not happen and probably will not happen but that give you a lot of stress at that moment (for nothing). If I wanted to continue with my creative business, I would have to work on this pitfall!
Two years later, I'm way more assertive (for example: I decide when to answer my email, pack orders and reply to DMs... I don't let myself be rushed anymore), I've gone through a huge development in my mindset (I work 'with the day' or at most 'with the week', I often say no to things (=yes to yourself), and I fully embrace 'we'll see when the time comes'!).
In short: if you start a business, you get to know yourself. If you run your business with passion, you learn a lot, you dare to face your fears and you grow as a person! I would not want it any other way!
2 Practicing with pressure
A word about feeling pressure. I'm pretty allergic to that. I don't want any social pressure, no pressure from clients, and certainly no pressure from social media. But alas, pressure does exist. You can't leave orders for two weeks, you can leave email for a week, but longer is going to be difficult, and social media is just part of the package.
In the beginning I struggled a lot with this and my trick was to plan days off when I would crawl away into my own little world. Besides, as I grew and got used to the feeling of 'pressure' I started looking for solutions. How can I organize it all in such way that it works for me' was my motto for a long time. So away from thinking 'I can't do it, it doesn't work'.
Thus, I have now found a comfortable 'flow' for myself. Orders I pack twice a week and I communicate it in the emails customers receive. Social media I schedule on Monday for the whole week using a scheduling program. Email I do twice a week, or sometimes only once a week. This way I keep it nice for myself, there is space left to be wonderfully creative (because that is of course the basis and the most fun there is) and I stay in balance!
3 Freedom and flexibility
I have discovered in these two years that I am really the type of person to be an entrepreneur. I want that freedom, I want that flexibility and most of all I want the control to be able to choose (pretty much) every moment to do what I think is important, what I need or want to do.
Last week I read somewhere a list of the 5 qualities that 'good' entrepreneurs have: creativity, perseverance, passion, risk-taking and reliability. Then suddenly the penny dropped, these are exactly the qualities that fit me, no wonder I feel like a perfectly at the right place as an entrepreneur!
A word about that perseverance because I don't want you as a reader (and maybe entrepreneur) to be demotivated by such a 'success story blog'. I sold my first 'collection' on etsy 3 years ago and it was a total flop (I will write another blog about it). I could have thought at the time: 'it's not working', or something negative along those lines. But instead I persevered, made more art, developed my style and was actually just stubborn in not giving up. Sometimes you just have to persevere, develop, gain knowledge, follow interests and meanwhile make sure you have fun!
4 Design the life that works for you
I saved the best until last. Entrepreneurship is also a way to participate in life while you are limited or have a disability, because you can design your business entirely to yourself! You can try things out and find that they don't work for you, then you just do something else. You can make your business as big or small as you find appropriate to your capabilities. You can find solutions, get help, outsource things... there are so many possibilities!
For me, it works well that I never have to go anywhere at set times. It also works really well that if I wake up and don't feel so good or am very tired, I can always take a morning "off" or just sit on the couch reading for a while until I feel better. I'm also an introvert and like to spend a lot of time alone, love that I don't share a workplace or have co-workers!
In short, first my health and pleasure, then my business. Actually, everything can always wait I've learned!
Hope you enjoyed reading it and who's having a birthday had to treat (we say in Dutch)! So I have some fun discounts for you!